Unit Code: TIPSYTIM
Winter Getaway
Reviewed on 2021-02-18 by from Sioux Falls, SD United States
Updated on 2021-02-18
Services from rental manager
Cleanliness
Location
Property condition
We had a fantastic stay at Tipsy Timbers. It was extremely cold during our stay so we really enjoyed the fireplace and hot tub. We would definitely stay here again.
Tipsy Timber was an beautiful cabin
Reviewed on 2021-02-02 by Billijo R. from Bismarck , ND United States
Updated on 2021-02-02
Services from rental manager
Cleanliness
Location
Property condition
The cabin was beautiful. We had everything we needed and more. Would definitely stay again. Recommend it to anyone.
Beautiful views
Reviewed on 2021-01-10 by from Sioux Falls, SD United States
Updated on 2021-01-10
Services from rental manager
Cleanliness
Location
Property condition
Very modern and nicely appointed house. The giant windows provide a wonderful view of the beautiful black hills!
Beautiful and Comfortable for a Group
Reviewed on 2020-10-13 by Jason G. from Sturgis, SD United States
Updated on 2020-10-13
Services from rental manager
Cleanliness
Location
Property condition
This cabin is very new, very beautiful, and quite enjoyable for a group of people. We felt that we had all the space we wanted and needed, the views were great, all the furniture and beds were super comfortable, and even the carpet felt amazing!
PERFECT HOME, PERFECT LOCATION
Reviewed on 2020-10-12 by from Akron, OH United States
Updated on 2020-10-12
Services from rental manager
Cleanliness
Location
Property condition
Tipsy Timbers was extremely comfortable and had plenty of room. We enjoyed star gazing on the deck each night. The house is fully equipped--full kitchen, washer/dryer, all linens, gas grill, hot tub. Plenty of towels. There are two separate "living rooms" which was great for those who wanted to watch TV and those who wanted to read. My husband loved his man cave on the lower level. The house is in a new neighborhood. We had a house going up next door. The workers began at 8:00am and were done before we ever got back. The construction did not bother us. This was one of my concerns, but it was no bother.<br/><br/>The location was excellent--1 hour to Mt. Rushmore, 20 minutes to Spearfish Canyon, 10 minutes to Deadwood, 1.5 hours to Devil's Tower. It was great to come back to the house each night.<br/><br/>Our only recommendations would be to have hangers and maybe a dresser in one of the bedrooms. Also, there are no window dressings, which could be a problem once there are neighbors. Otherwise, the home is brand new and just beautiful.<br/><br/>Thank you for sharing the house. We would highly recommend and would stay at Tipsy Timbers again.
Leave a Review
[2]
Convenience
Nearby Medical Services
Nearby Grocery
Paved Road
General
Air Conditioning
Clothes Dryer
Fireplace
Garage
Heating
Internet
Linens Provided
Parking
Towels Provided
Washing Machine
Geography
Close to Town
Access to Clubhouse
Newly Built, Full of Windows, Cabin in Powder House Pass with Clubhouse Pool!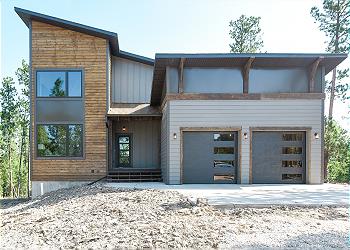 [3]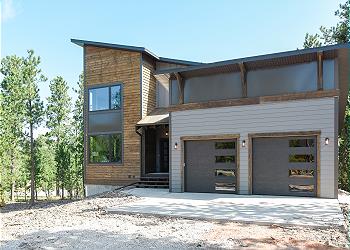 [4]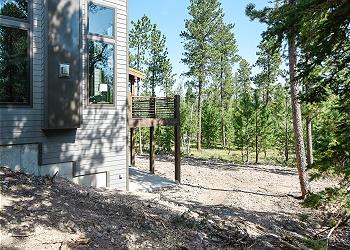 [5]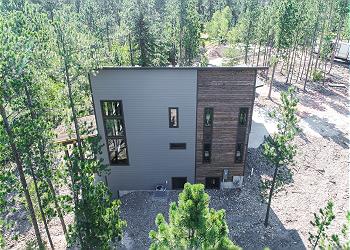 [6]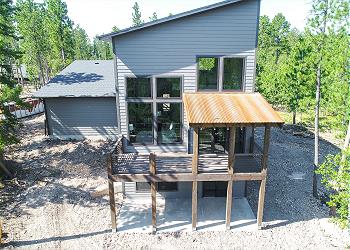 [7]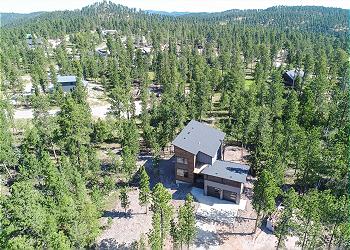 [8]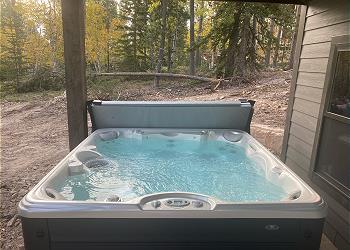 [9]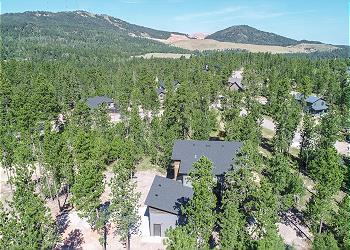 [10]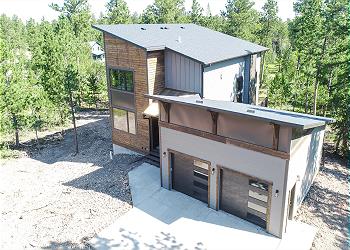 [11]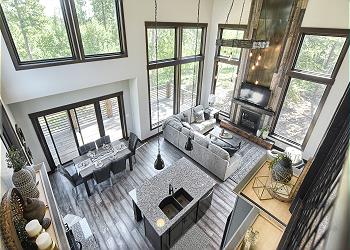 [12]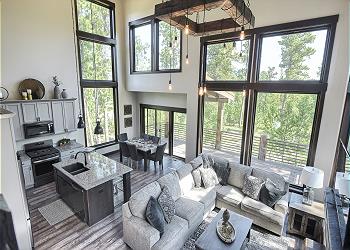 [13]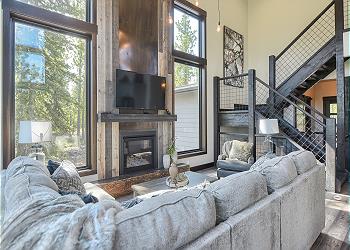 [14]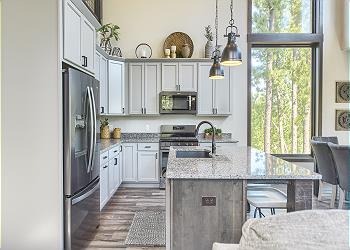 [15]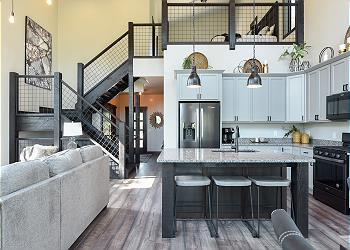 [16]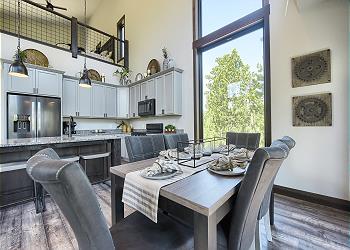 [17]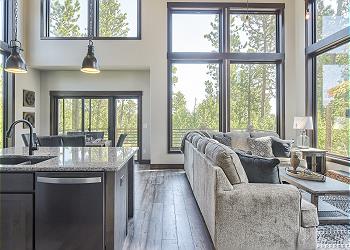 [18]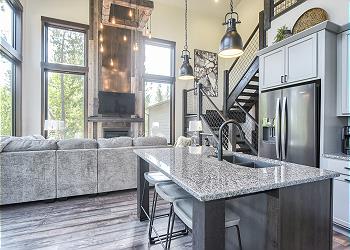 [19]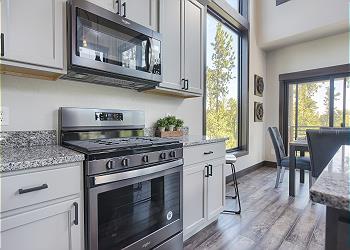 [20]
[21]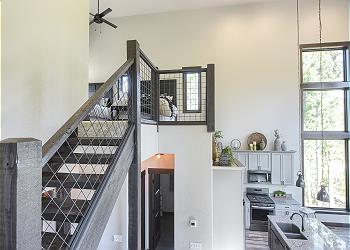 [22]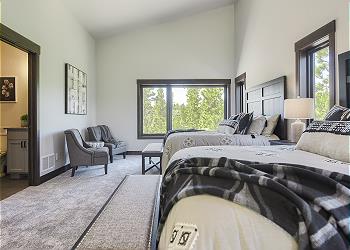 [23]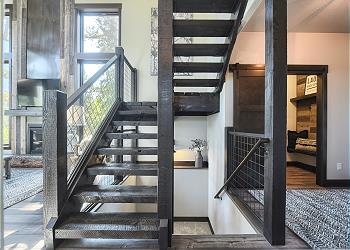 [24]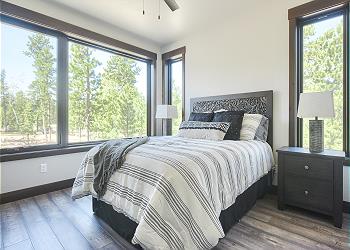 [25]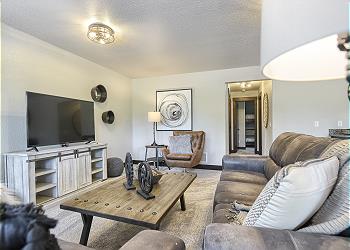 [26]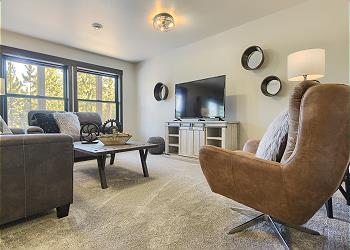 [27]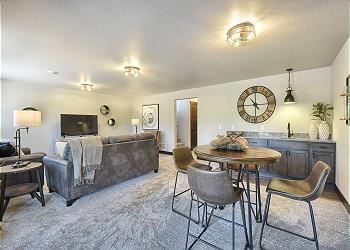 [28]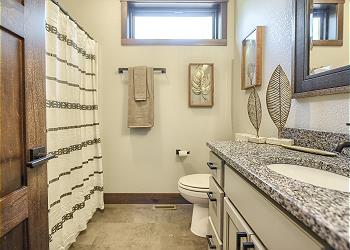 [29]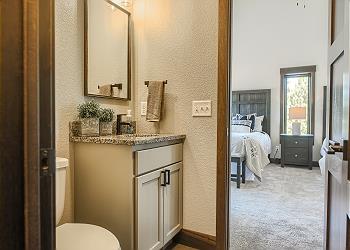 [30]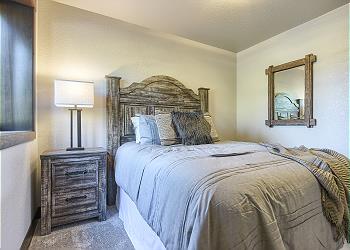 [31]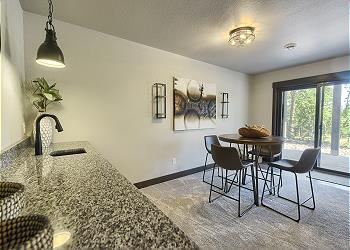 [32]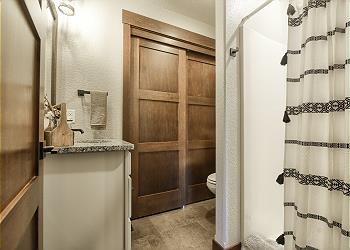 [33]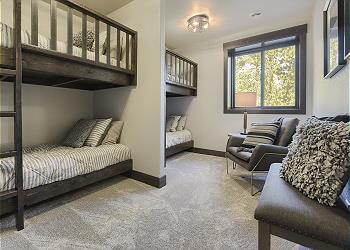 [34]
4 Bedrooms
3 Baths
Access to Clubhouse
Fireplace
Garage
Gas Grill
Hot Tub
Internet
Paved Road
WiFi
Tipsy Timbers is a brand new custom built cabin with an amazingly unique cabin experience you won't find anywhere else. Located in the highly-popular Powder House Pass subdivision with all paved roads, and access to the local clubhouse where you'll enjoy shuffleboard, a pool table, and a heated pool open all year! Just outside of Lead/Deadwood, you're only minutes away from enjoying skiing at Terry Peak, or you can ride your ATV right from the property to the local ATV trail system that runs close to Recreational Springs. Trail #5 and the Mickelson trail runs adjacent to the neighborhood, so bring your favorite ATV or snowmobile and ride to your hearts desire! Being in the center of the Northern Black Hills recreational corridor, you won't ever have a problem finding new adventures to enjoy with your family and friends. Deadwood, where you can enjoy some local festivals or great restaurants, is only 15 minutes away from the property, and there's taxi service to/from the cabin. Spearfish Canyon, with it's rim-rock canyon walls, great hiking, prized fishing, and waterfalls is only 5-10 minutes away from the cabin. Wanting to take in the major attractions like Mount Rushmore, Custer State Park, Keystone and more, you're just a short 1 hour drive to all these great places! Whether you're in the area to take in the sights, or enjoy some new adventures, Tipsy Timbers is the perfect place to set up your base for your vacation.
After your daily explorations, you'll love coming home to starry skies, peaceful sounds, and wildlife watching from the hot tub and partially covered deck. With both comfort and relaxation designed with this cabin, it's sure to become a favorite among your group! The open living and kitchen area makes this cabin truly one-of-a-kind with it's many large windows let in a large amount of natural light, and give you a picturesque view of the surrounding forest, along with some amazing starry sky views at night! It certainly brings a new meaning of bringing the outside, in. The kitchen has everything you need to cook your own meals and entertain your guests. The lower level has a living area as well with a mini wet bar, and a flat-screen TV with comfortable seating that leads out into the patio under the deck with the hot tub. There are 3 bedrooms including a loft, making up the 4 bedrooms. There's 2 queen beds located in the loft with a private bathroom, the main floor bedroom has a queen bed, one of the lower level bedrooms includes a queen bed as well, and the final bedroom is located on the lower level with 2 built in bunk beds.
Tipsy Timbers is sure to become your next favorite cabin destination on your vacation to the Black Hills. We welcome you on your next adventure.
Locationfield
Black Hills Adventure Lodging
Location:
57754
Lead
,
SD
United States
44° 18' 56.5488" N, 103° 47' 42.882" W
South Dakota US
Location
Black Hills Adventure Lodging