Unit Code: SUMMIT
lovely stay in Lead
Reviewed on 2021-06-03 by from brighton, CO United States
Updated on 2021-06-03
Services from rental manager
Cleanliness
Location
Property condition
Great, newer property. We had 2 families, and plenty of space. Clubhouse and location were great.
Incredible Experience!
Reviewed on 2021-05-26 by Sara M. from OMAHA, NE US
Updated on 2021-05-26
Services from rental manager
Cleanliness
Location
Property condition
We had such a fun weekend staying here. It was everything the listing promised and more!
Weekend Getaway
Reviewed on 2021-05-19 by Ty C. from Torrington, WY United States
Updated on 2021-05-19
Services from rental manager
Cleanliness
Location
Property condition
Very Nice Place, Great Location. Brent at Black Hills Adventure Lodging is top notch!!!
Inviting Home
Reviewed on 2021-03-29 by from Corning, KS US
Updated on 2021-03-29
Services from rental manager
Cleanliness
Location
Property condition
Our two families traveled to the Black Hill Area and stayed together at this home. Upon arrival to the home, the property management sent us an entry code. Loved everything about that, except the buttons on the keypad would stick and we had to re-enter the numbers over and over to finally get it to work. I would recommend an updated key pad. BONUS we where allowed to us the garages, this was great especially in the winter. After inside we found a garage door opener and used it for enter for the rest of the stay. <br/>We found the house to be decorated so inviting. The kitchen, dinning, living room area was great for everyone to hang out together. Some could watch TV while others played board games in the dinning area. Separate but together. It would be helpful to have instructions on how to operate TV in the welcome to our house book. We found the kitchen stocked with adequate table service, pots, pans, and crockpot. <br/>Four of the five bedrooms in this home are located upstairs. Two of the bedrooms have on-suite bathrooms. The other two bedrooms share a bathroom. The fifth bedroom is located on the main level with double sized bunk beds. All of the mattress (very firm/hard) are memory foam on all the beds.<br/>During our stay we also utilized the hot tub. We found the jets button not to be working and sediment in the tub. We made a call to the property management about this. They were very accommodating by sending out a service company that next day. This allowed us to enjoy the hot tub:) <br/>Over all this property is located in a nice neighbor hood. We felt very safe and comfortable going for walks. It is very nice that all the streets are paved.
Company Christmas!!!
Reviewed on 2020-12-15 by John P. from Ainsworth, NE US
Updated on 2020-12-15
Services from rental manager
Cleanliness
Location
Property condition
Very nice property and decorated for the holidays!!!
Fall Gathering Space
Reviewed on 2020-10-11 by from Flagstaff, AZ US
Updated on 2020-10-11
Services from rental manager
Cleanliness
Location
Property condition
Beautiful space for a multi-family vacation. Kitchen well supplied and lots of natural light. Need new washcloths and more than one hand towel per bathroom for a 5-nite stay. Clubhouse was closed due to COVID. Master bedroom and one other bedroom each have en suite bathrooms. Two bedrooms on 2nd floor share a full bath. Half bath on main floor. Loved it . . . hope to return.
Summit Ridge - fantastic property!
Reviewed on 2020-06-30 by William D. from Inver Grove Heights, MN US
Updated on 2020-06-30
Services from rental manager
Cleanliness
Location
Property condition
We visited with another family - a total of 4 adults and 7 kids. This house was a great set up for that. Bathroom space was more than sufficient, the kitchen/dining space with the large island and breakfast bar made it very easy to cook, eat, and socialize. A huge garage made it easy to park our machines and have other equipment. We would definitely return to this property. Only two downsides were the very undersized/low quality pots and pans and gas grill. Update the those to something that better matches the size and quality of the home please!
Amazing Place
Reviewed on 2020-06-20 by leah e. from East Gull lake, MN US
Updated on 2020-06-20
Services from rental manager
Cleanliness
Location
Property condition
Beautiful Home, beautiful area, Huge garage, plenty of space for everyone. Would definitely stay again and recommend to anyone.
Nice Stay in the Hills
Reviewed on 2020-01-14 by Kim A. from Aberdeen, SD US
Updated on 2020-01-14
Services from rental manager
Cleanliness
Location
Property condition
The house was very nice and very clean. The only drawback was the lack of kitchen supplies such as a crock pot, big pans, or a pitcher to make drinks. It was very sparse in the kitchen tools. I also wish they would have had the wifi password on the rules sheet we had to email back and forth for a day to get it.
Thanks for your feedback Kim, glad to see you guys enjoyed the cabin. We took note of the kitchen tools, and we'll see about adding some more, but there's a great assortment of kitchen tools already at the cabin. We also did email you the rules sheet at the time of reservation, as well as during your stay, and the WIFI password was with the check-in details that we sent with the key code/directions. Thanks again for staying with us!

Leave a Review
[2]
Convenience
Nearby Medical Services
Nearby Grocery
Paved Road
General
Air Conditioning
Clothes Dryer
Fireplace
Garage
Heating
Internet
Linens Provided
Parking
Towels Provided
Washing Machine
Geography
Close to Town
Access to Clubhouse
New 2600 sq. ft. Modern Cabin w/ Access to Clubhouse and Pool on Paved Roads!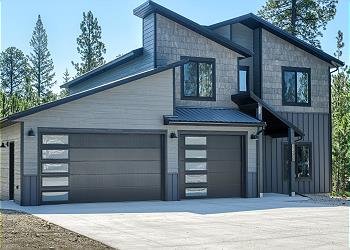 [3]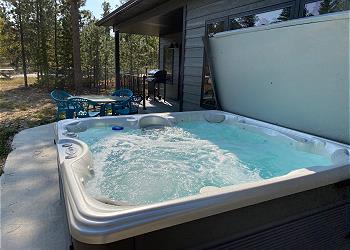 [4]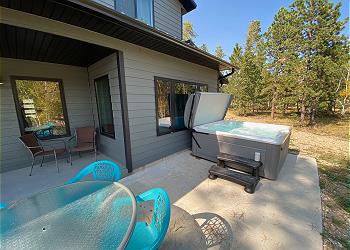 [5]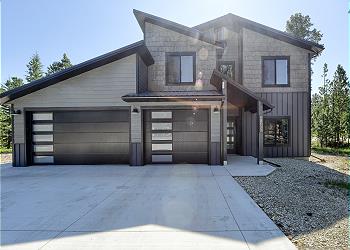 [6]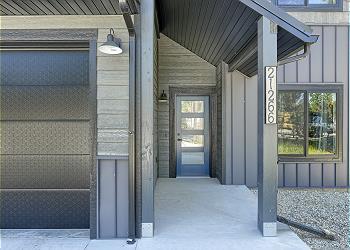 [7]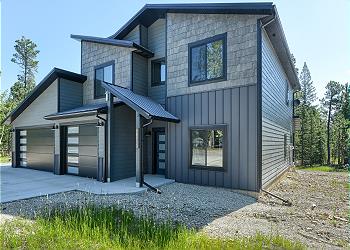 [8]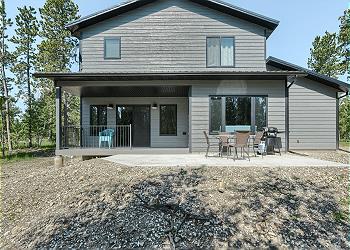 [9]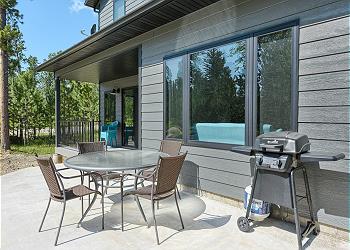 [10]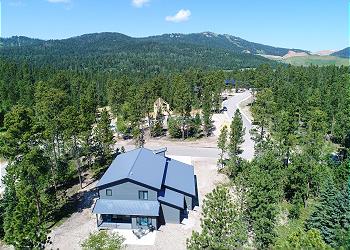 [11]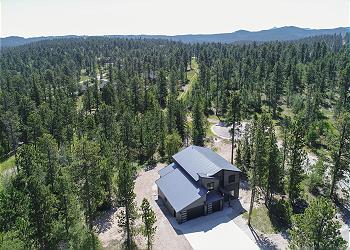 [12]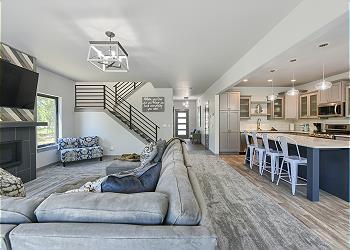 [13]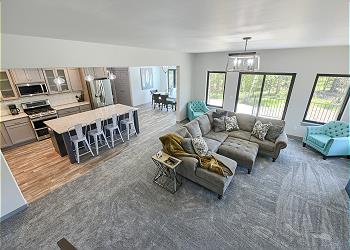 [14]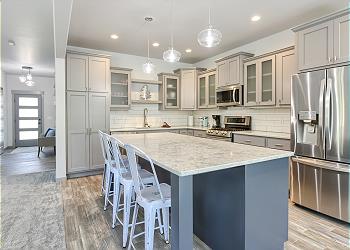 [15]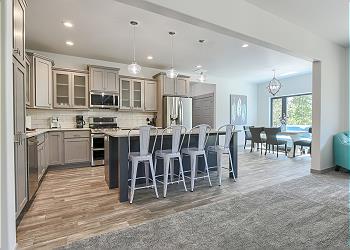 [16]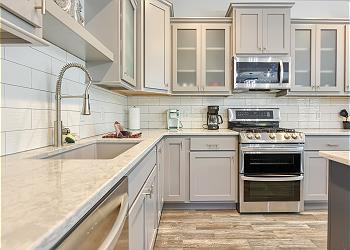 [17]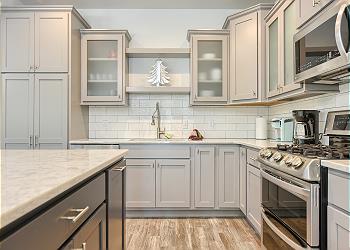 [18]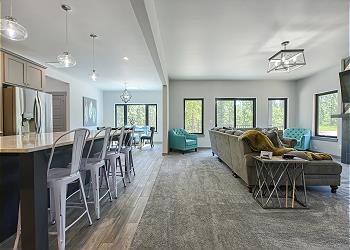 [19]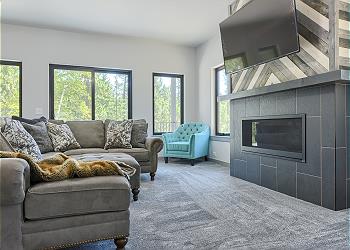 [20]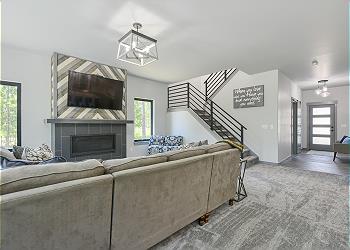 [21]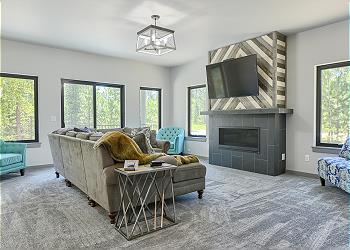 [22]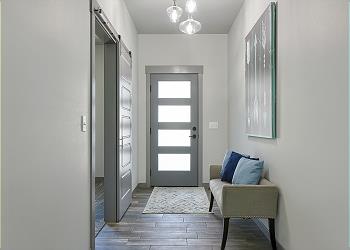 [23]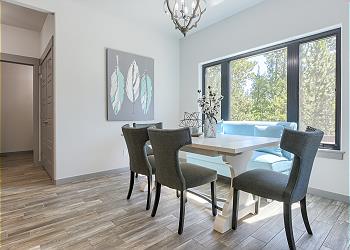 [24]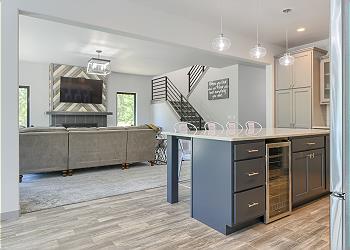 [25]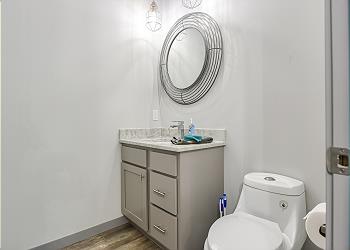 [26]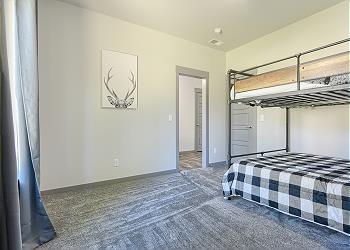 [27]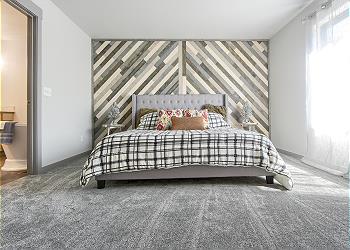 [28]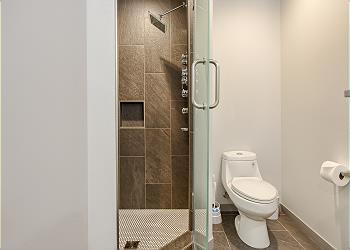 [29]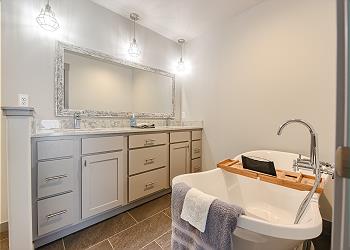 [30]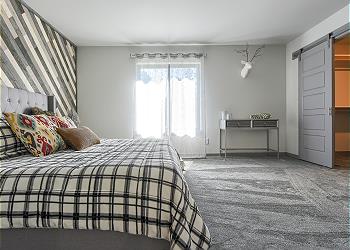 [31]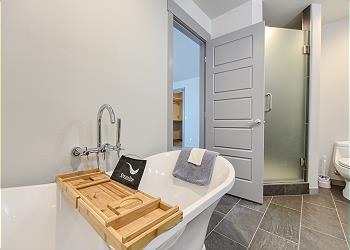 [32]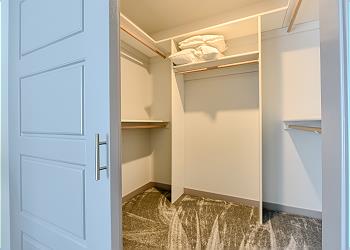 [33]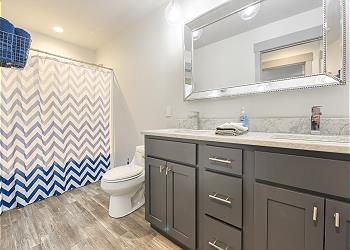 [34]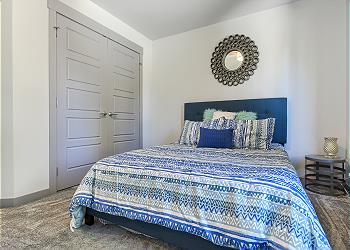 [35]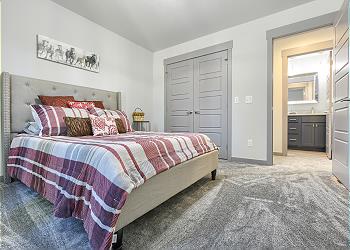 [36]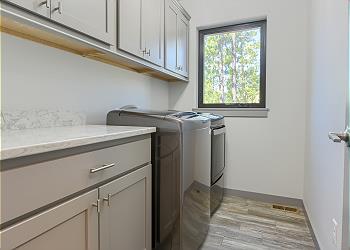 [37]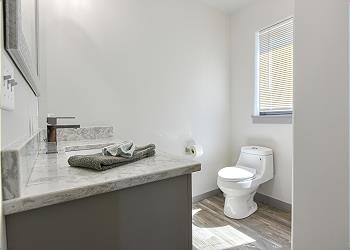 [38]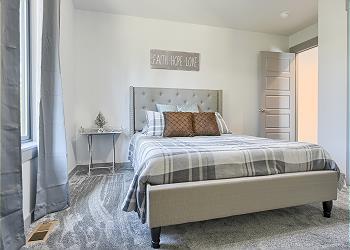 [39]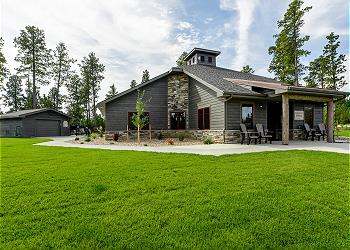 [40]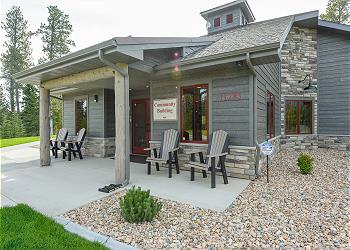 [41]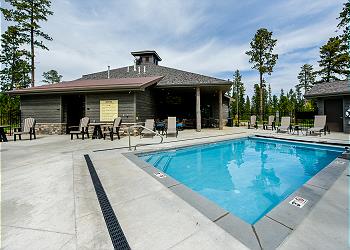 [42]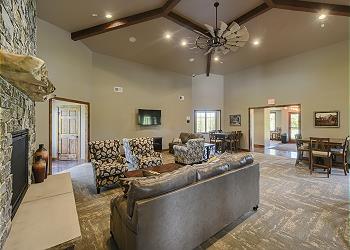 [43]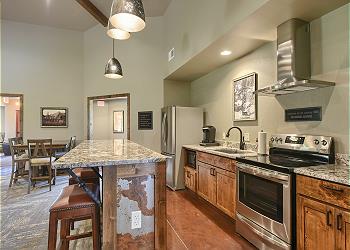 [44]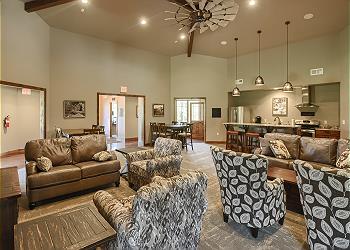 [45]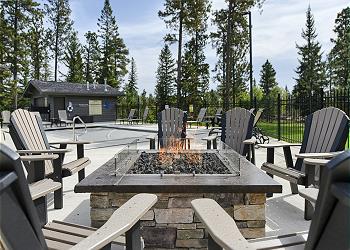 [46]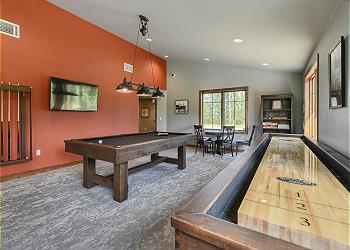 [47]
5 Bedrooms
3.5 Baths
Access to Clubhouse
Fireplace
Garage
Gas Grill
Hot Tub
Internet
Paved Road
WiFi
Summit Ridge is one of those places that leaves a lasting impression on your vacation memories. Set in the quiet neighborhood called Powder House Pass outside of Lead, the home sits on a tree covered lot just minutes from riding your ATV on the local trails, skiing at Terry Peak, or trying your luck at gambling in the town of Deadwood. The Mickelson Trail and Snowmobile Trail #5 are adjacent to Powder House Pass on it's eastern and western edges which makes this cabin very convenient for riding ATV's and snowmobiles for all year around fun! Hiking and fishing in Spearfish Canyon are just minutes away as well, while the major attractions like Mount Rushmore, Custer State Park, Sylvan Lake and more are within an hours drive from the cabin.
The cabin itself boasts an amazing open floor plan perfect for entertaining with the living, kitchen, and dining rooms all connected. Everything in the cabin is brand new and the kitchen is filled with high-end appliances for great nights in preparing meals with your lucky friends and family that were able to join you. The living area has a large flat-screen TV with a gas fireplace great for kicking your feet up by and enjoying a relaxing night in. There's 5 total bedrooms with the master having a king bed, 3 other bedrooms have queen beds, while the 5th bedroom has a full sized bunk bed - for enough room for up to 12 people comfortably. There's deck/patio space coming off the main level as well great for sitting out and enjoying some time grilling and catching up with friends. The three stall oversized garage is also great for storing your motorcycles after long rides out on the windy roads! There's also a new 7 person hot tub that has just been added!
Whether you're visiting for an adventure filled vacation, or a relaxing getaway weekend, Summit Ridge has everything you need for a memory filled trip! We welcome you on your next Black Hills adventure.
Bedroom Configuration:
Main Floor - 1 Bedroom - 2 Full Size beds as a bunk bed
Upper Level - 4 Bedrooms - Master bedroom has king bed, 3 other bedrooms have queen beds.
Locationfield
Black Hills Adventure Lodging
Location:
57754
Lead
,
SD
United States
44° 19' 12.108" N, 103° 47' 30.264" W
South Dakota US
Location
Black Hills Adventure Lodging